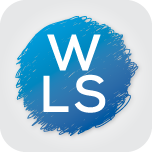 Waseca Public Library receives grants!
We are pleased to announce that Waseca Public Library is the recipient of grants from the E. F. Johnson Foundation and the Rosenau's Legacy of Angels Fund. These generous grants combine to fund $2700 for our Community Reads project and $2500 for our summer concert series.
Our Community Reads project will provide an opportunity for the readers of the Waseca area to have a shared literary experience with the community reading the same book at the same time. Libraries and communities across the world have found Community Reads a valuable opportunity to open up discussions with people outside their regular social circles. We will also host Willie Thompson, Executive Director of The Fitzgerald Museum who will speak about the history of the novel and F. Scott Fitzgerald's life. We will also hold a book discussion as well as a Gatsby Party at Waseca Public Library with a trivia contest, music, refreshments, and a period fashion show. The events will take place in early spring 2016.
The Friends of the Waseca Public Library have graciously donated the money for two live concerts held in Trowbridge Park during summer 2016. With these grants, we will hold two additional concerts for the 4-week series.