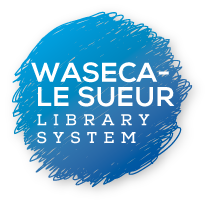 Dementia-Friendly Resources
We are thrilled to announce that we now have Reminiscence Kits available at Waseca Public Library which can be requested by any library in our region.
Reminiscence Kits are tote boxes filled with themed items that can be used to initiate conversations for people looking to create special moments with loved ones affected by Alzheimer's or dementia. These kits allow you to create a story with the items in the kit. Talk about all 5 senses: touch, taste, sight, smell, and sound. Encourage your loved one to touch and handle the objects in the Reminiscence Kits as you ask the suggested questions or come up with discussion topics of your own.
Current kits include:
Animals
Art
Autumn
Baking
Balls
Birds
Christmas
Coloring
Easter
Farming
Fishing
Games
Gardening
Minnesota
Music
Puttin' on the Ritz
Quilting
Sewing 1
Sewing 2
Things that Fasten
Tools
Travel
Veterans
Vikings
Whimsical Escapes
These kits were created by community members and community groups in collaboration with Waseca Area Caregiver Services and Waseca-Le Sueur Regional Library System and were funded through an ACT on Alzheimer's grant.
In addition, we have created a Dementia-Friendly collection (also funded through the ACT on Alzheimer's grant) at Waseca Public Library that includes video and book resources perfect for caregivers or family members to aid them in their interactions and planning for those affected by dementia. Again, these resources can be requested by any library in our region to use. See the image gallery for our collection.
We will be holding an open house at Waseca Public Library on November 8th from 6:30-8 pm for those who would like to learn more about these resources.