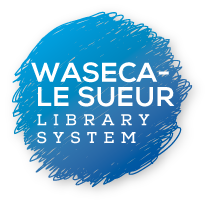 Fairytale and Folklore Tents: 2020 Call for Tent Artists
Seeking Artists
Waseca-Le Sueur Regional Library System is currently seeking artists and creatives–media artists, installation artists, craftspeople, makers, storytellers–interested in interpreting a fairytale or folktale by designing and creating a themed tent for our Fairytale and Folklore Festival to be held on Saturday, June 20th, 2020.
Fairytale and Folklore Festival
We will hold two Fairytale and Folklore Festivals (one at Waseca Public Library and one at Le Sueur Public Library). Festival goers will engage with fairytales and folklore through hands-on activities, talks, music, art, theater, and imaginative play. These events will be free and open to the public.
Festival activities will include:
Stage activities featuring nationally-known authors and experts, theatrical performances, and musical performances
Themed tents designed by area artists and creatives
Imaginative play opportunities with costumes, backdrops, props, and activities, including Cinderella carriage rides
Hands-on activities that will allow participants to take home a piece of the stories
In addition, we will hold workshops prior to the Festivals where the community will create some of the costumes, backdrops, and props.
Our two major goals include: 1) Deepen our communities' book cultures which place high value on the importance of reading, stories, and sharing the joys of reading. 2) Teach soft skills through stories
Artist Tents
Five Artist Tents will be installed in Trowbridge Park (located behind Waseca Public Library) on Saturday, June 20th, 2020. The tents will be open to the public that day from 10 am-4 pm. Audio will play on a loop in the tents or a storyteller will read the tale as festival goers visit the tent. An interpretive banner exploring what we can learn from that fairy tale will be created in late spring and placed outside the each tent. Artist statements will be utilized in the creation of these banners.
One area artist or creative team will be selected to design a tent for each of the following themes:
Cinderella
Yeti/Bigfoot
Rumpelstiltskin
Beauty and the Beast
Aladdin
Artists or creative teams will receive a stipend of $3000 per tent to create this experience. In addition, the tent itself will be provided to the selected artist or creative team, but will remain the property of Waseca-Le Sueur Regional Library System after the event.
No artist tents will be installed at the Le Sueur Public Library festival where other activities are planned.
Eligibility Requirements
Waseca-Le Sueur Regional Library System strives to create open artistic interactions between non-artists and artists. There are no application fees. Our organization encourages creative people of all types to apply. Proposals should be submitted electronically and will be juried by a panel made up of Waseca-Le Sueur Regional Library System staff. An additional panel will be consulted to ensure the fairy tales and folklore interpretations are culturally sensitive. Projects that involve selling anything or the exchange of legal currency will not be accepted.
Project Stipends
Waseca-Le Sueur Regional Library System does its best to support artists fiscally and logistically. Project stipends for the tents are intended to offset the costs for materials and time to create the fairytale and folklore experience. The Library System does not have additional travel stipends to offer out-of-state artists. Artists are expected to install the tents the morning of Saturday, June 20th, 2020 and have them completed and ready for the public by 9:45 am that day.
The stipend amount is $3000 for each tent.
Project Timeline
—–2019—–
December 1: Deadline for proposal submissions (midnight CST)
December 15: Artists selected; contracts sent
—–2020—–
January 15: Google Hangout Meeting for all Tent Artists (SAVE THIS DATE in case your proposal is selected; this will be a mandatory meeting)
January 15-March: Pick up tent from Waseca Public Library
April: Progress photos and final artist statements due
May: Festival logistics and details out to artists
June 20: Installation of tents, Festival held from 10 am-4 pm, tents taken down immediately following Festival
Design Requirements
Artists should take the following requirements into consideration when designing or developing an idea to submit a successful proposal:
1. Environment
Generators are not allowed. If the project requires power, there are many options using solar power, deep cycle batteries, and renewable methods for charging.
Please do not include sound, as visitors will need to hear the stories inside the tent.
We have a 'leave no trace' philosophy, only footsteps should be left behind.
2. Structure
The ecru cotton canvas bell tent has a metal center pole, roll up side walls, and mesh backed windows and vents. The A-frame entrance features a heavy-duty zipped front door and complete with mosquito door, unzippable windows, air vents, with thicker guy ropes and extra strong pegs. A separate zipped-in waterproof groundsheet made to measure can be pegged down with the wall of the tent to create a wind and rain-resistant seal.
This

4 meter bell tent's top height is roughly 250 cm, the door height is 150 cm and the side wall height is 60 cm.

The tent itself will be provided to the selected artist or creative team, but will remain the property of Waseca-Le Sueur Regional Library System after the event. Artists should not permanently alter the tent (i.e. do not paint or cut the tent).
3. Community
The Fairytale and Folklore Festival is intended to attract visitors of all ages and abilities. The structures should be attractive, exciting and/or interesting to visitors. Please consider community inclusion in the proposal and be sure the design is appropriate for all ages.
Tips for a Strong Proposal:
Consider working in teams, there are many physical and logistical challenges that are much easier when working with others.
Consider what make this fairytale or folktale valuable and meaningful, why it has endured, and what it has to teach us.
Focus on the visual experience of the tale. The design could focus on one particular scene of the story or could break down the story into a series of scenes.
Selection Criteria
All proposals will be reviewed by a panel of Waseca-Le Sueur Regional Library System staff based on the following criteria:
Quality: An exciting idea with adherence to the Fairytale and Folklore Festival goals and a clear plan for audience interaction.
Design and Feasibility: Clear understanding of design requirements and evidence of capacity to successfully complete the project.
Interpretation of Fairytale and Folktale: Successfully interprets the tale in a creative way, while being culturally sensitive to diverse Minnesota populations.
Proposal Requirements
If you have questions about this application please contact Stacy Lienemann, Director: lienemann@tds.lib.mn.us
Artists and creative teams are limited to 1 proposal per fairytale and folktale theme (5 proposals maximum). For example, one artist could propose 1 tent design for Cinderella and another for Aladdin.
Part I: Narrative (Limit 4000 characters)
Tell us about the tent you would like to create. What is it called? Which of the five tales (Cinderella, Hihankara, Rumpelstiltskin, Beauty and the Beast, Aladdin) would it focus on? What interaction would take place inside it? What will a visitor to the tent see, do, feel, or learn?
Part II: Artistic Goals (Limit 2000 characters)
Tell us about your artistic goals with this project.
How does the project interpret the fairytale or folktale in a creative way?
How does the project use the unique environment of the tent?
Please share with us how your artist team and/or project will ensure culturally sensitivity. Considerations may include providing a diverse artistic perspective and/or being welcoming and safe to diverse populations of Minnesota (being mindful of intersections of race, ethnicity, class, gender, age, etc.) and addressing potential barriers for participation (language, mobility, hearing, sight or otherwise).
Does the project address how different audiences will interact with this project?
Part III: Feasibility (Limit 2000 characters)
Address your ability to create the project and complete the installation on the morning of the festival on June 20th, 2020. With the potential of hundreds of visitors, how will the interactive aspect of your tent accommodate the potential flow of traffic and handle crowds? Think about ways you can engage the audience inside the tent. Have you given thought to its potential challenges, risks or failures?
Part IV: Budget
Please think about what it might take to create your project and list potential costs per category. It's OK if this budget changes later; this is just an estimate. Consider in-kind goods or services when making your budget (i.e. what are you getting for free?!). We recommend reserving a small portion of your money for 'contingency' (i.e. unexpected expenses that may come up). Your total budget should add up to $3000, the stipend the Waseca-Le Sueur Regional Library System is offering, unless you have funding from another source.
Consider the following categories when creating your budget draft:
Materials  (building materials, costumes, props, etc)
Equipment (anything you need to rent or purchase)
Transportation  (rental trucks, gas, etc)
Stipends (for artists or collaborators, including yourself)
Space Rental (if you are renting a space in which to build your project)
Other (please define)
Contingency (money held for unexpected expenses)
Part V: Supporting Materials
Email or link to relevant supporting materials. Please include 2 past work samples related to the proposal and up to 5 renderings (photos, illustrations, video, etc.) of the proposed tent design that will help the jury understand your concept. Please keep images under 2MB and audio/video clips 45 seconds or less. List title, date, medium, and description for each past work sample provided.
Please email all 5 parts of your proposal to Stacy Lienemann, Director, at lienemann@tds.lib.mn.us by December 1st at midnight CST.
This project is funded in part with a grant from the Minnesota Department of Education using federal funding, CFDA 45.310 – Library Services and Technology Act, Grants to States Program (LS-00-19-0024-19).